Cordes-sur-Ciel (Tarn)
The bastide (fortified hilltop) town was not founded until the beginning of the 13th century.
The grand house of the Master of Venery, facing the S side of the parish church, has several carvings relevant to hunting
high up on the N façade.
Below one of these vignettes (some carved almost in the round) is a rather fine exhibitionist
evidently copied from a Romanesque original, perhaps one on the now-destroyed abbey at nearby
Saint-Antonin-Noble-Val.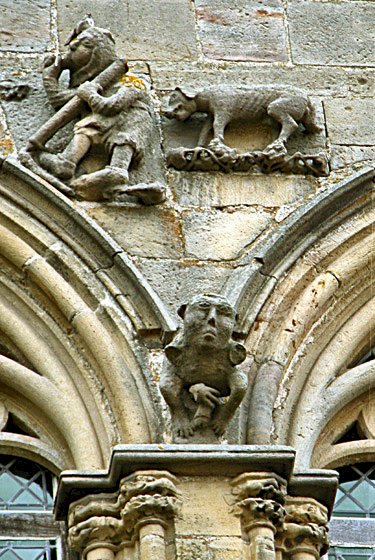 photo by Jacques Martin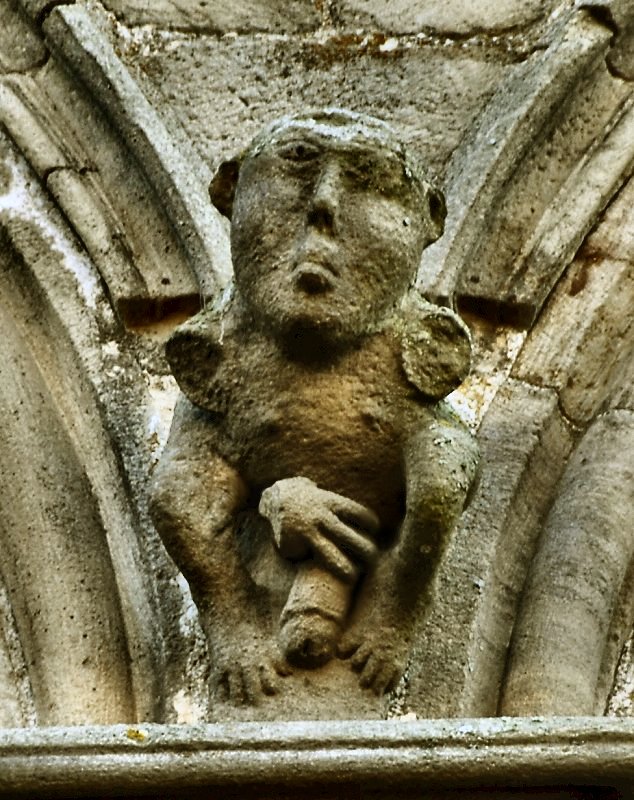 For a fine, probably twelfth-century, exhibitionist nearby, see Bruniquel.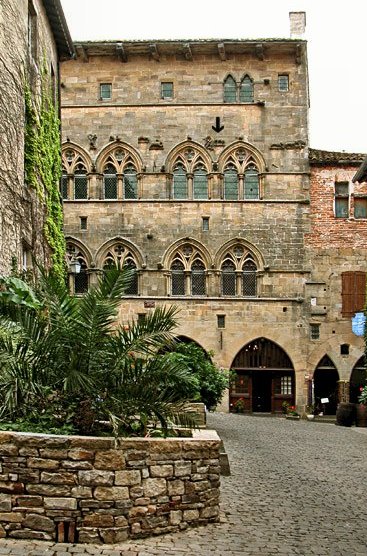 Click for more pictures of the splendid façade of the House of the Master of Venery.

The adjoining House of the Master of Falconry also has carvings - mainly avian.
Higher up the Grand' Rue is the Maison Prunet
(now the Musée de l'Art du Sucre)
which sports, high up, another male exhibitionist - an ape.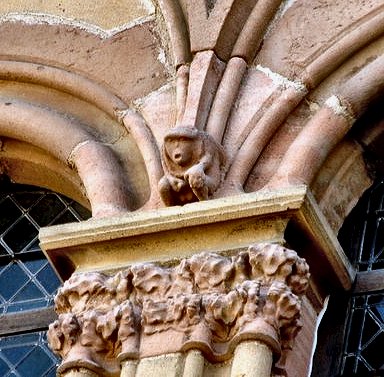 These two photos by Jacques Martin.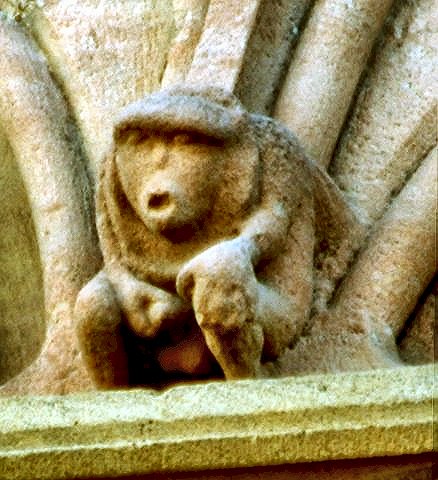 The carvings of the Maison Prunet are neither so numerous, so varied nor of as high a quality as the Maison du Grand Veneur.