HORNBLOWERS

A transept capital at Passirac (Charente) depicts a man afflicted by concupiscence and being warned by heavenly hornblowers,
like those at Brioude.
.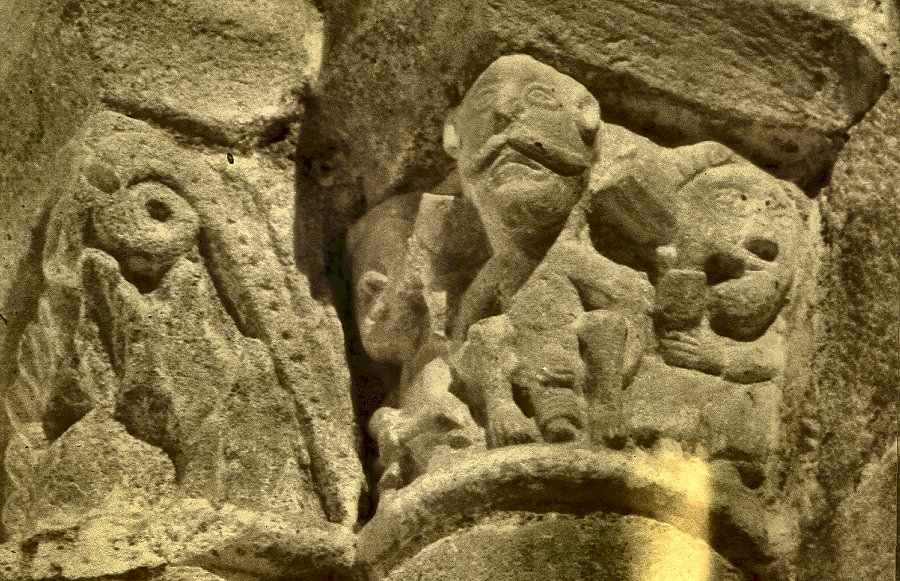 Thirty years later...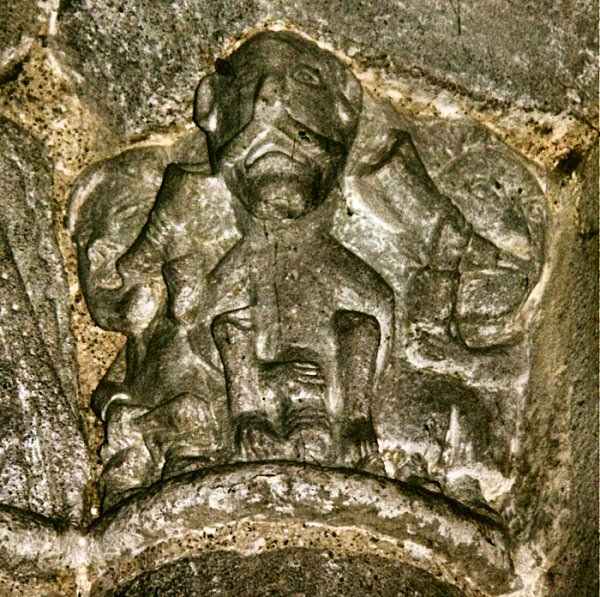 photo © Joël Jalladeau
Compare with this group of entertainers from San Martín de Mondoñedo (Lugo).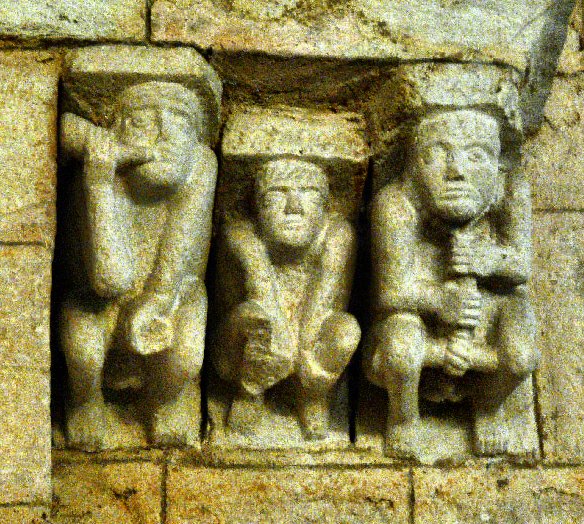 Two corbels at Moulins-sur-Yèvre (Cher)
where one figure sounds the Last Trump in the direction of a sinner being devoured by the jaws of Hell...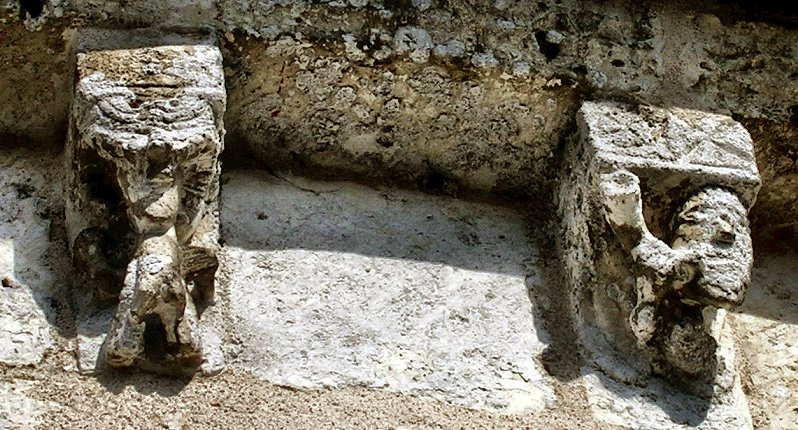 ...while at Lasvaux, Martel (Lot), the horn-blower blasts at a (broken) megaphallic exhibitionist...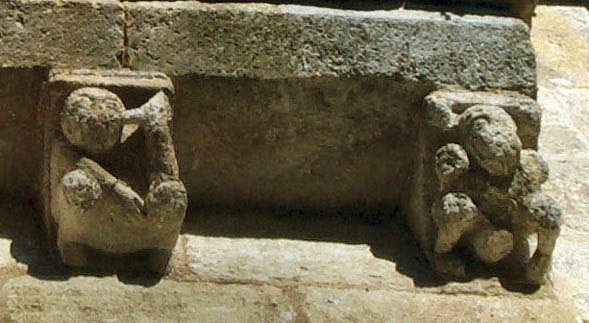 ..and at Bourbon-l'Archambault (Allier) two hornblowers mounted on rams
direct their blasts towards a devilish figure with raised skirts.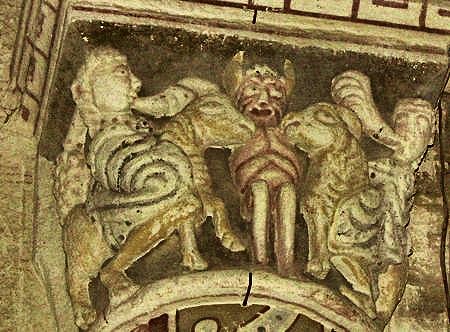 Other capitals in the same church feature heavenly musicians, including another (bearded) hornblower
who simultaneously plays the harp while seated on a stool.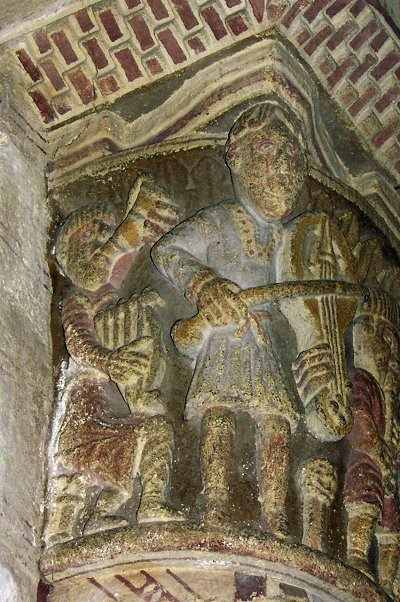 At Saint-Révérien (Nièvre), the dead arise from sarcophagi as two angels sound the Last Trump.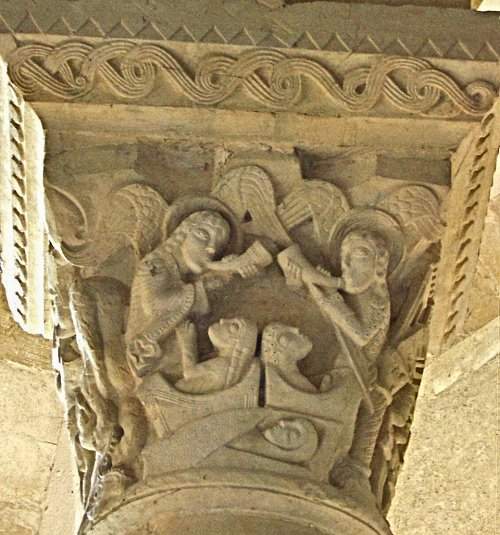 But at Oyré (Vienne), the trumpeter simultaneously pulls the long beard of a sinner.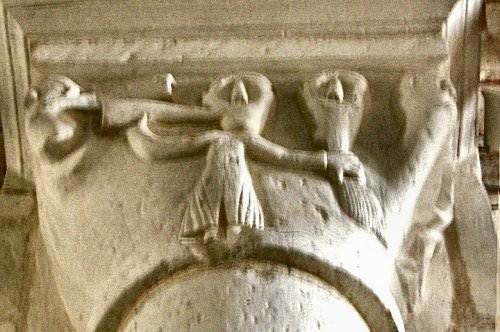 remerciements à Joël Jalladeau pour les cinq photographies précédentes.

Compare again with the group at San Martín de Mondoñedo.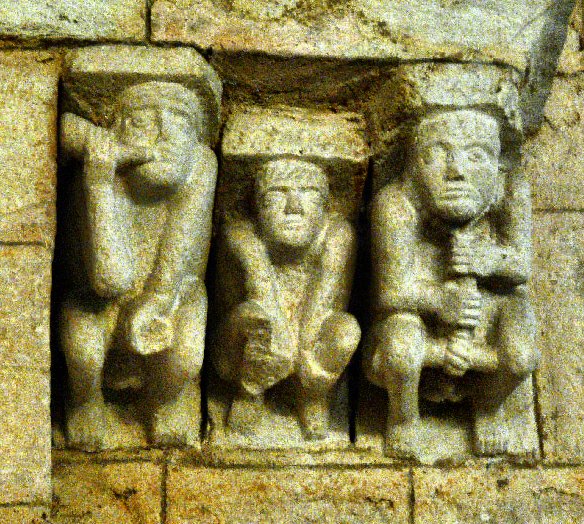 Yermo (Cantabria)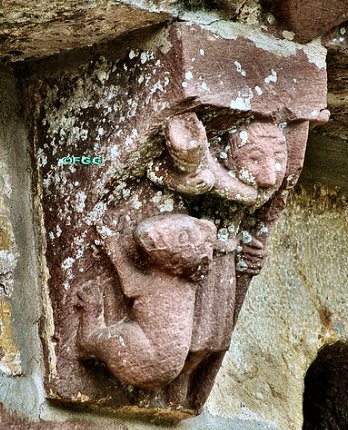 Beaulieu-sur-Dordogne (Corrèze)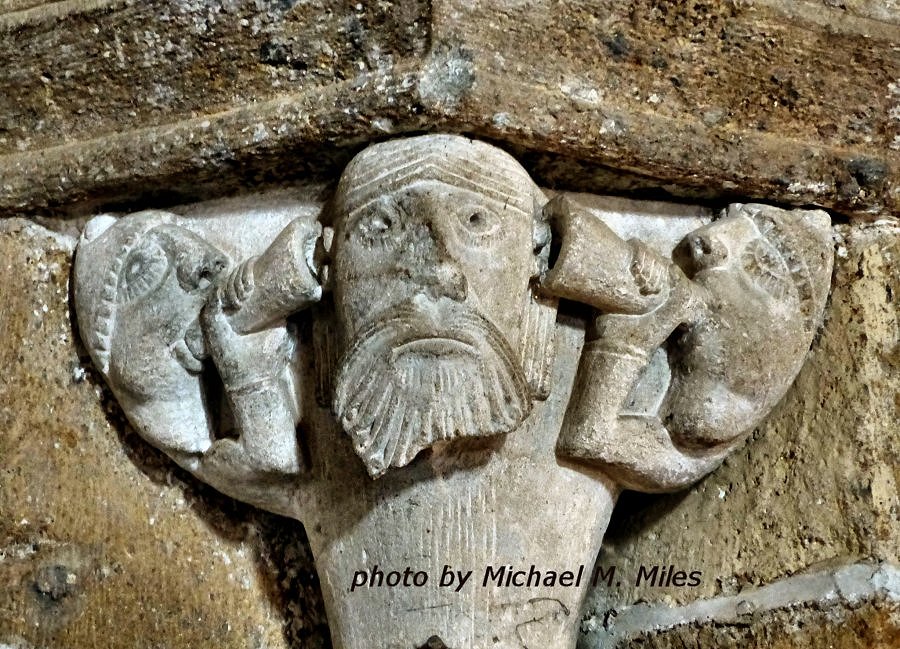 Santiago de Compostela, Puerta de las Platerías:
Adam and Eve with the Trumpeter of Doom beneath.
ú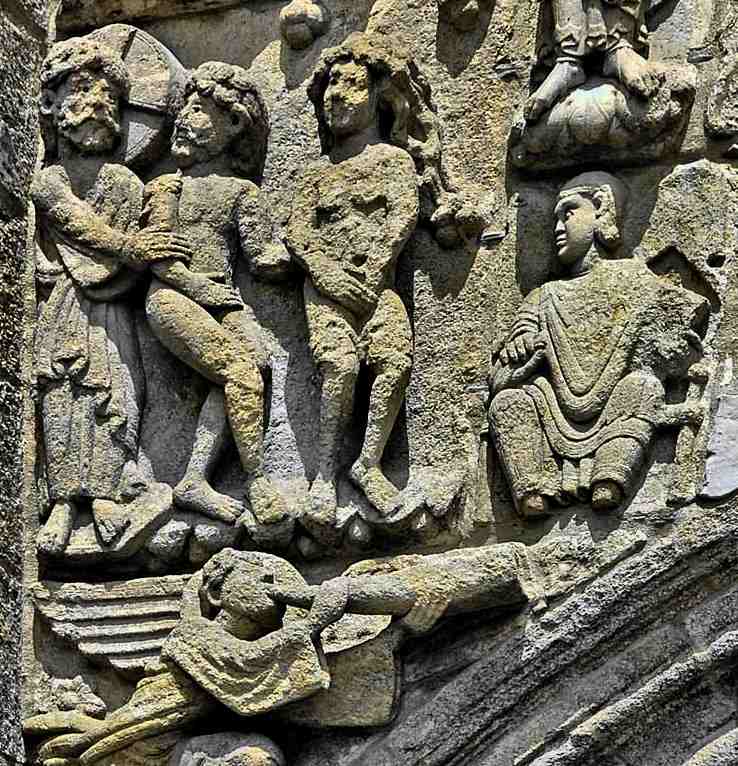 A remarkable transept-capital in the Cantabrian church at Villanueva de la Nía might be a lampoon
like the famous self-fellating bishop on Cologne Cathedral.
shows an important personage flanked by two exhibitionists - one almost identical to the female on an outside window at nearby Cervatos,
the other a broken ithyphallic male blowing a trumpet into the ear of the personage,
who stands with palms outstretched and wears a tiara of something resembling hares' ears
(the hare was a symbol of concupiscence)
or possibly feathers as worn by (concupiscent) jongleurs/joglars - or a King of Fools.